820 N. PROSPECT

AMARILLO, TX 79106

PHONE 806-242-7223

FAX 806-242-7575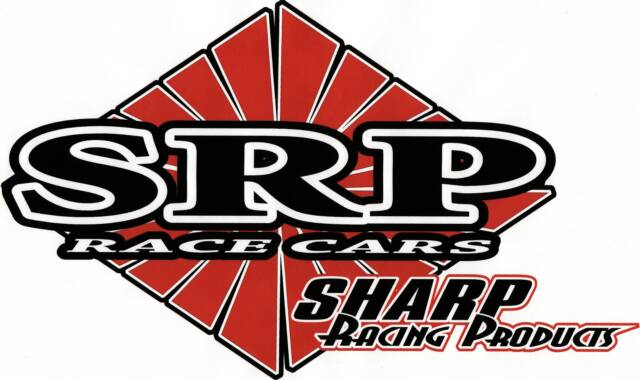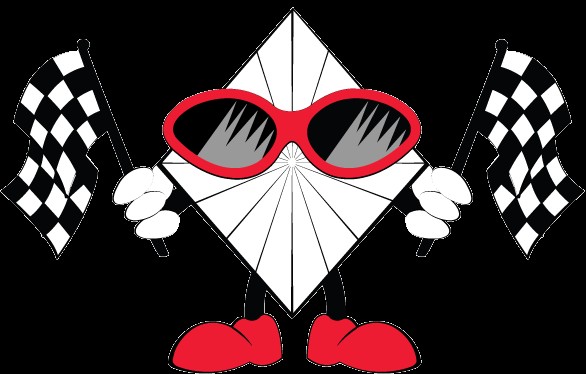 SRP MODIFIED'S WIN RACES!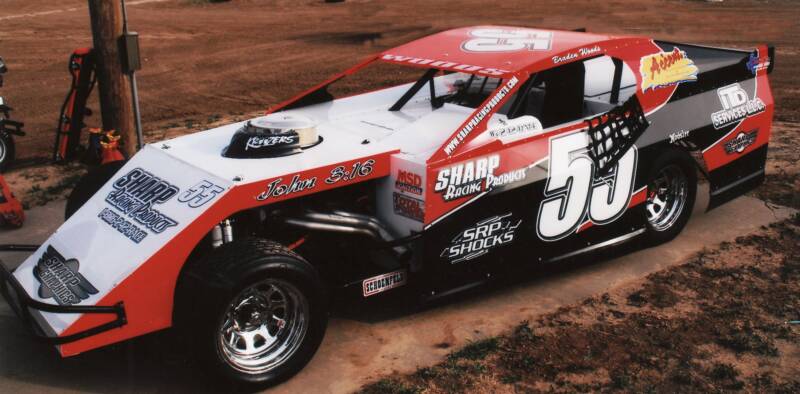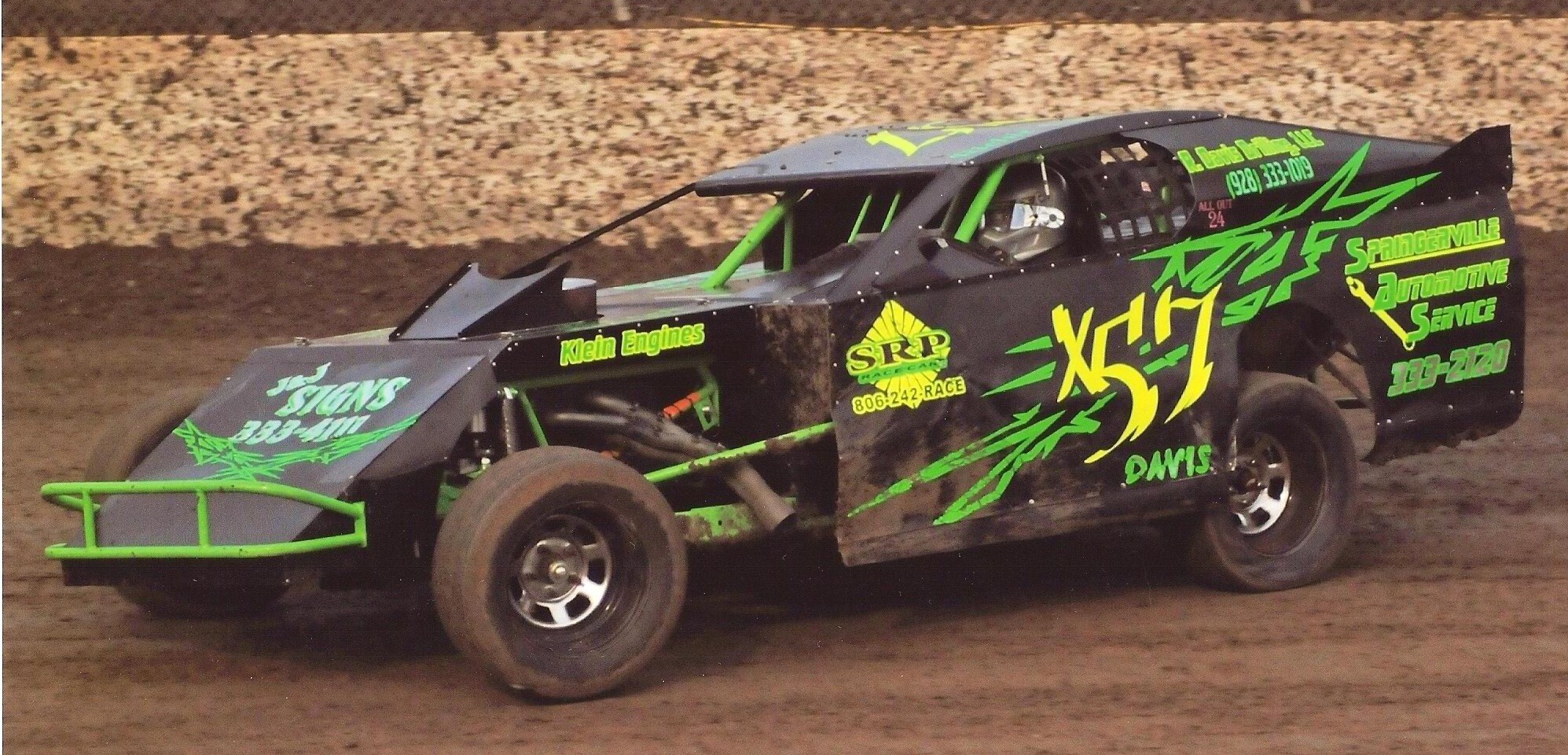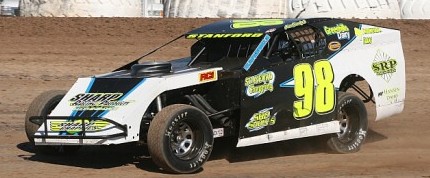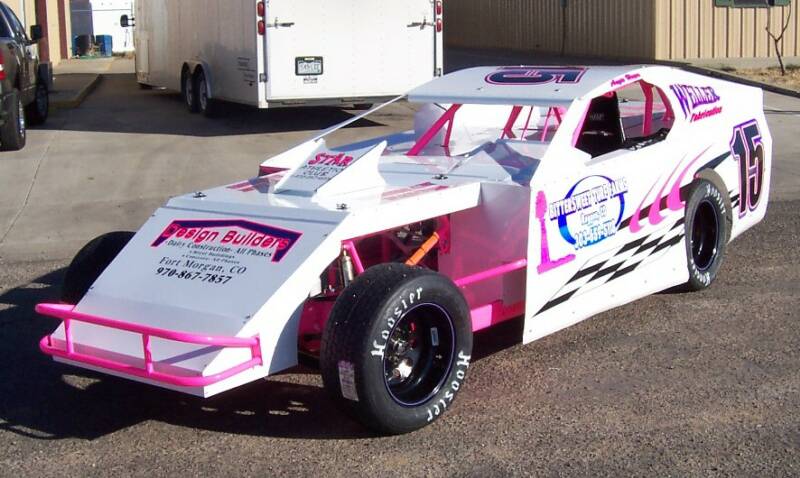 STANDARD CAR COMES WITH:

CHEVELLE FRONT CLIP FRAME

BUMPERS AND NERF BAR

POWDER COATED

COMPLETE BODY W/ROOF

TUB AND DECK

MOTOR PLATE

FRONT ROTORS

BRAKE CALIPERS W/BRACKETS

BRAKE PADS

TIE RODS/IDLER/CENTER LINK/PITMAN ARM

UPPER CONTROL ARMS W/BALL JOINTS

LOWER CONTROL ARMS W/BALL JOINTS

IMCA APPROVED SPINDLES

STEERING SHAFT KIT COMPLETE

STEERING WHEEL

QUICK DISCONNECT

ADJ. STEERING COLUMN MOUNT

STEERING GEAR BOX

PITMAN ARM

STEERING QUICKNER

BRAKE LINE KIT

COMPLETE REAR END 9" OR Q/C

PINION PLATE

ADJ. J-BAR

COMPLETE REAR SUSPENSION PACKAGE

SPRINGS

SHOCKS

SHIFTER

RADIATOR

SHACKER SCREEN

REVERSE BRAKE PEDAL ASSEM. W/CLUTCH PEDAL

MASTER CYLINDERS

TEAR DROP FUEL CELL

FUEL FILTER

FUEL LINE KIT

BEARING GAS PEDAL

GAUGE PANEL OP/WT/FP

SWITCH PANEL W/ACCESSORY SWITCH

BATTERY CABLE KIT

SOLENOID

WINDOW NET

WINDOW NET INSTALL KIT

SEAT

SEAT BELTS

LUGNUTS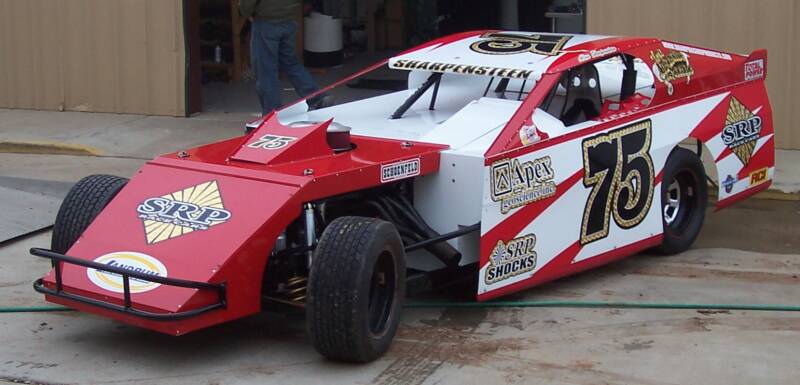 CALL FOR COMPETITIVE PRICING

At SRP, we pride ourselves on our winning philosophy. You will never hear the term "good enough", from anyone at SRP! We strive to make our cars faster, our parts better, and our service the best.

SRP standard frames are made from DOM extruded tubing, (chrommolly available), not seamed electric weld. What does this mean for you? It means your frame rail won't split. It means if the unfortunate wreck happens, your car will hold up better than the rest! It also means your car will last longer. Given today's economy. A lot of folks can't buy a new car every year. You need a car that will be fast not only at the beginning of the year, but the end of the next.

You also want a car with the latest parts and technology. We are dealers for a lot of different companies. We don't buy from just one place. We put the best parts on your race car, from each place. We don't have two cars, a "house car", with all the trick stuff on it, and the regular "production car", like other chassis manufactures. If you have one of our cars, we tell you all, show you all, and hide nothing! If there is a cover on our cars, it is to keep the rain or dust out.

Having a SRP Race Car, means you are on our team. You will have 24/7 technical support. You will have our Tech.'s cell phone numbers. You will also have other SRP drivers numbers. We share information to help make the team stronger and faster.

Give us a call and see what we can do for you.